at Copper Mountain College for MUSD 4th Students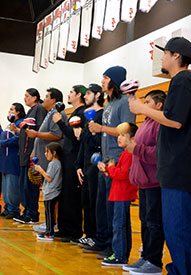 Friday, April 1, 2016 | 10 - 11:30 am
Copper Mountain College, Bell Center,
6162 Rotary Way, Joshua Tree, CA 92252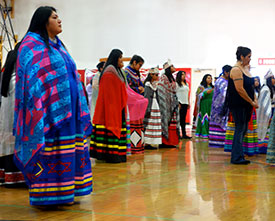 Admission: FREE
Priority entrance is given to 4th grade elementary students, community also welcome.
Bird singing and dancing have been an important part of Native culture for tribes in southern California for centuries and continue to be actively passed on. At this event, multiple bird singers and dancers will gather at this central location with over seven hundred 4th graders from the Morongo Basin Unified School District. Students will have the opportunity to learn about bird songs – history and traditions – and participate in this unique event that comes at a crucial time in their introduction to California history.
For inquiries, please contact Rhonda Lane Coleman.